Everyone is Creative...
Life itself is a creative expression. For me, creativity has been a source of strength and comfort and it is a key component of the work I do with clients.
I believe there is a limit to what can be conveyed through conversation or processed with the mind. The expressive arts offer an alternative approach to personal exploration.  But creativity isn't exclusively about the arts. I make use of many creative tools to support people's wellness, including nature, astrology,  visualization, mindfulness, storytelling, ritual, and more.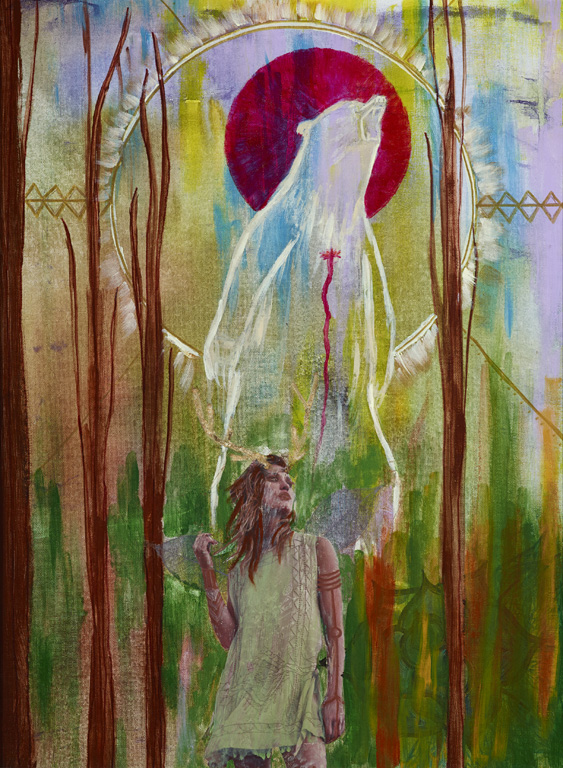 Art Gallery
Visual art has been my therapy for my entire life. It's a hobby but it's also an essential form of self care. I love merging my passion for art with my passions for spirituality and helping people. To check out some of my work, visit the Gallery.
American Nomads by Adina Arden Cooper
One of my favorite things to do is travel. A few years back I took my kids on a road trip out west. Another thing I love to do is write, so I documented our trip and turned it into a book. 
What can you do when you feel bored, powerless, stuck, or sad? ROAD TRIP!
Pack a few things and go. You may be thinking: but I have a job, I don't have time, I can't afford it, people depend on me, I have obligations. While some of that that may be true, don't let these things hold you back. Where there is a will there is a way, and whether you travel for months or mere days, there is much to gain from the experience. Find the road to freedom and take a journey into your soul.
American Nomads is the story of a woman and her family who did just that. Adina Arden Cooper is a mental health therapist and a creative entrepreneur. She has twenty years of experience helping people find joy and meaning in life. She embarked on this journey on the cusp of one of her own major life transitions and it changed her forever.
In American Nomads, you'll discover:
-Points of interest throughout the Western United States
-Information about several National Parks
-Bits of history that isn't necessarily in books
-Animal and nature wisdom
-Tips for planning, packing, and preparing for your own road trip
-Tips for turning experiences into teachable moments for kids
-Ways to be a thoughtful, conscious human
-The location of at least one portal to Hell
-A place that inspired both David Lynch and Robert Plant
-Where it's unlawful to wear high heels
-The proper way to use a pit toilet
-Inspiration for crafting your own adventure
-And more!
Travel the western U.S. with Adina, Jim, Judah, and Asa; hunt for a place to rest your head at night; glory in the breathtaking vistas; meet Goldilocks, Tiptoe Pickles, and Big Ed; enjoy learning about our nation's history; understand and breathe with the animal totems that roam our land; and expect the unexpected!